Welcome, my feathered friends! Whether you have come from
the prosperous fox blog
or stumbled upon this, I hope you will enjoy the treasured finds I have here to share with you.
The
magpie
, clever member of the crow family, is known for her collecting. Mag is a feminine name, as Jack is a male. The
whiskeyjack
is also one of the
Corvidae
, sometimes called a Gray Jay or Canada Jay; he is a Trickster of the new world. Two of them together
are for mirth.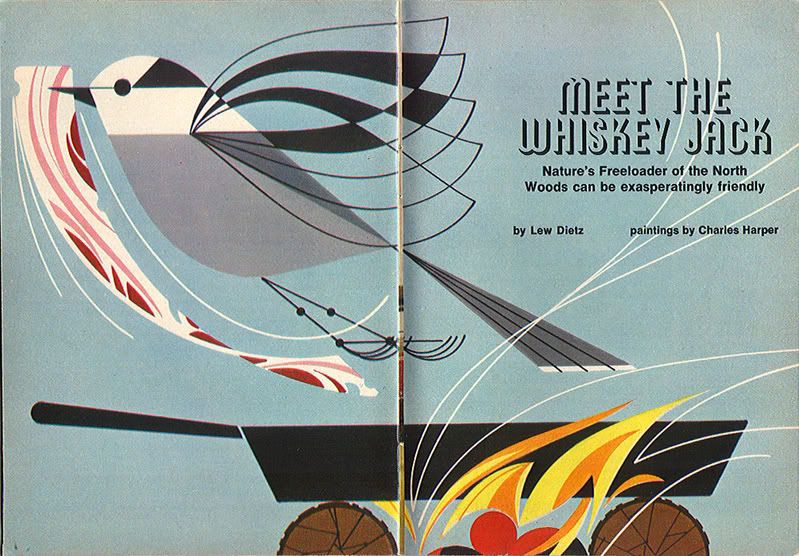 As in this fab illustration by Charley Harper (January 1973 Ford Times via
b.fritz92
) and the quirky necklace by paraphenalia (whose wonderous shop on
etsy
always evokes the cabinet of curiousity).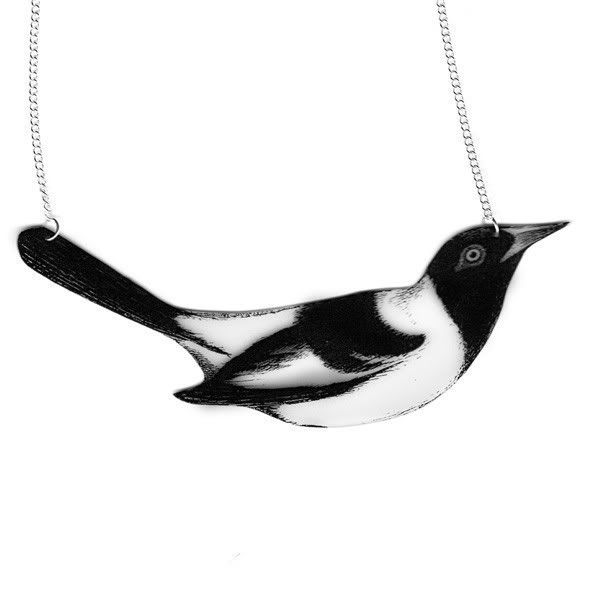 I think this provides a hint of what is to come; a
wunderkammer
of art, illustration, fashion, with hints of science, history, and other sparkley things
pilfered
sought around the web, with occasional extra bacon.
We begin with some PF favorites...