Check out the darkly beautiful work of
Ericailcane
.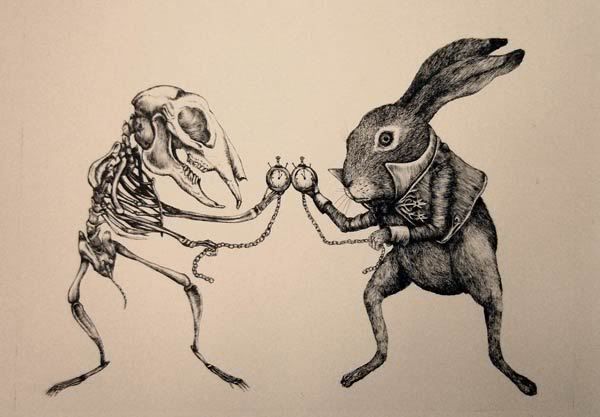 Lepus timidus
- puntasecca 35x50 cm, black ink on 320 gm, magnani avana paper,ed.ltd to 21, 2007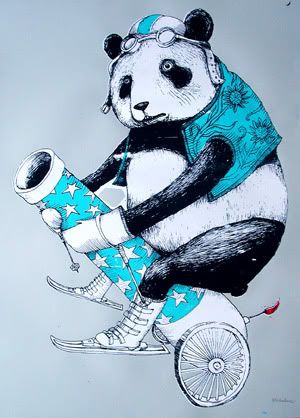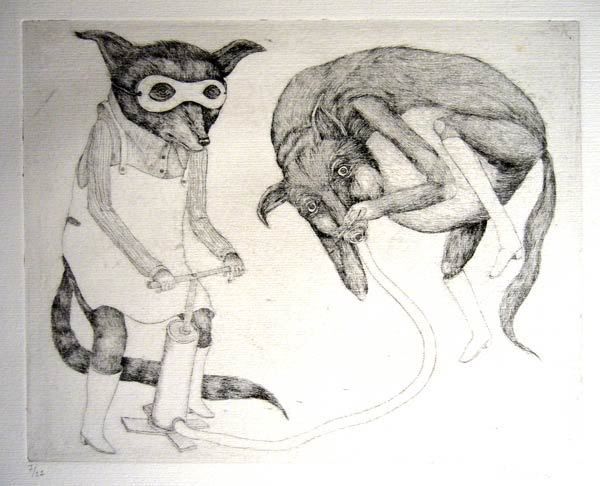 Funny games
- puntasecca 25x35cm, black ink on 280gsm, magnani natural white paper , ed. ltd to 22, 2007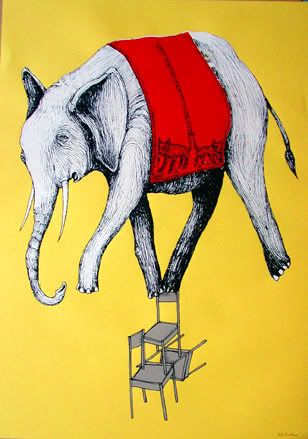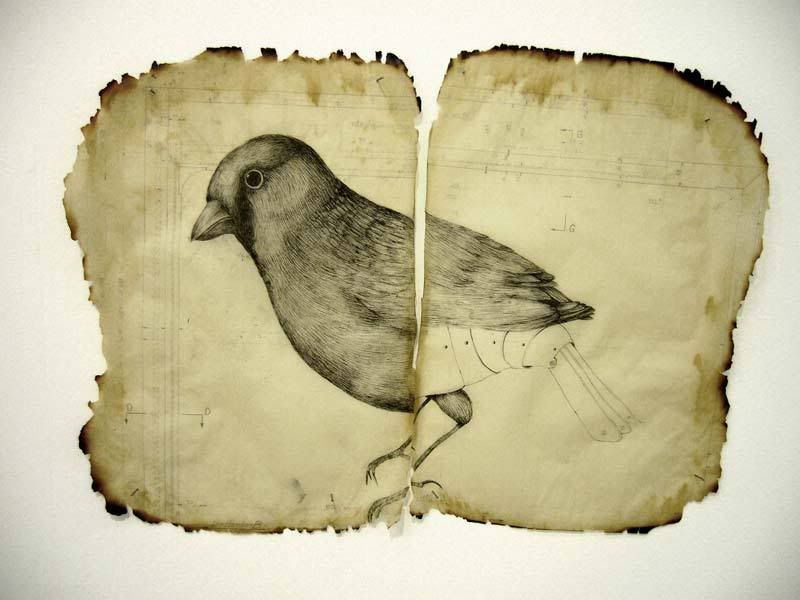 You will find etching, screen prints, drawings, wall paintings and more on the site. Also, I like the set-up; more intuitive than many artists' online portfolios.