Happy Thanksgiving to my fellow Canucks! In honour (with a 'u') of (Canadian) Thanksgiving, I bring you some awesome Canadiana from Alberta artist
Lisa Brawn
. She makes woodcuts, usually on salvaged hundred year old Douglas fir. She uses the block (the carved wood) itself as the art rather than making prints. When I learned how to make woodblock prints, my teacher pointed out that I should take care with borders even if viewers of prints would never see them and I should treat the block itself as art. Brawn's blocks
are
art. They are also full of colour and pattern and life and humour. Check out
her website
and
flickr stream
for much, much more*.
We start with the Mounties, of course.
Sergeant Brooke Royal NW Mounted Police, Alberta, ca. 1900-1903
woodcut on salvaged 100 year old Douglas-fir
2009
Then, what could be more Canadian than,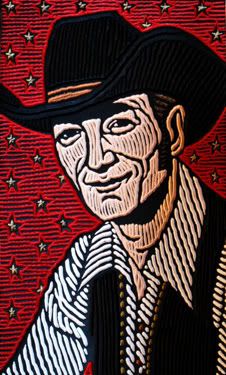 Stompin' Tom
woodcut
2009
The author: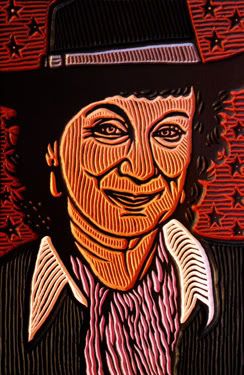 Margaret Atwood
woodcut
2009
The rock-star-environmentalist:
David Suzuki
woodcut
2008
The hockey player: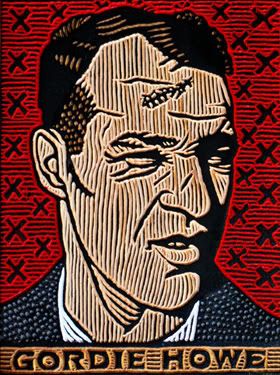 "Mr. Hockey Gordie Howe showing off his fresh stitches. Two minutes for slashing!"
Lisa Brawn
woodcut
The poet:
Leonard Cohen
woodcut
2009
The comedian: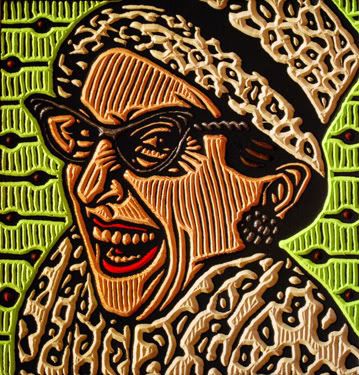 Andrea Martin
woodcut
2009
The singer-songwriter: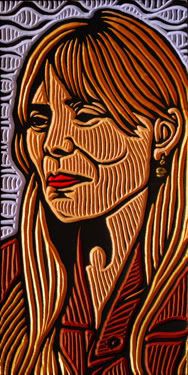 Joni Mitchell
woodcut
2009
The musician: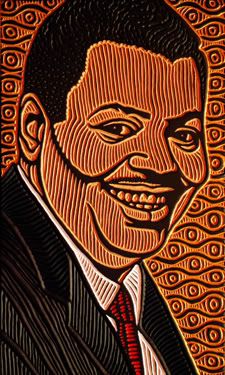 Oscar Peterson
woodcut
2009
and The Rocket: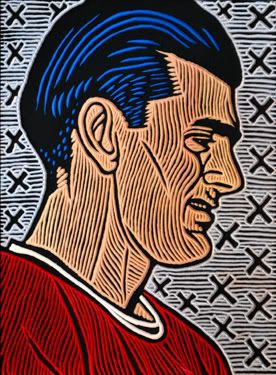 Maurice Richard
woodcut
2009
*including circus acts, cult leaders, our PMs, musicians, actors, cowboys, pin-ups, macho men and macha women, and birds (she counts
magpies
rather than crows)