This photo of Chinese sculptor
Chen Wenling
's "What You see Might Not Be Real," comes via the
Wall Street Journal
of all places. This is because the bull represents Wall St and the man is Bernie Madoff. The sculpture is a critique of the financial crisis. It helps to know that
fang pi
in Chinese is both "to fart" and slang for "to lie".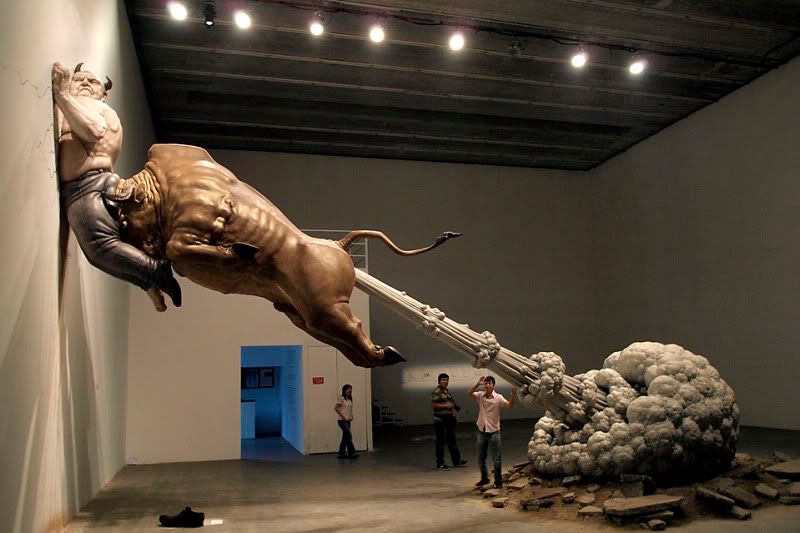 "What You see Might Not Be Real"
A lot of satire, some surrealism, and many pigs can be found in his work.
Chen Wenling, The God of Material, 2008 Sculpture, Fiberglass, 200 x 365 x252cm presented by Xin Dong Cheng Gallery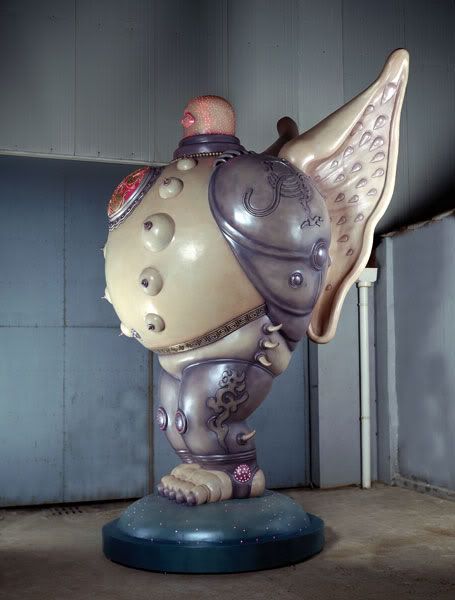 Uninvited Guest, 2008.
"Valiant Struggle No. 10″, 2006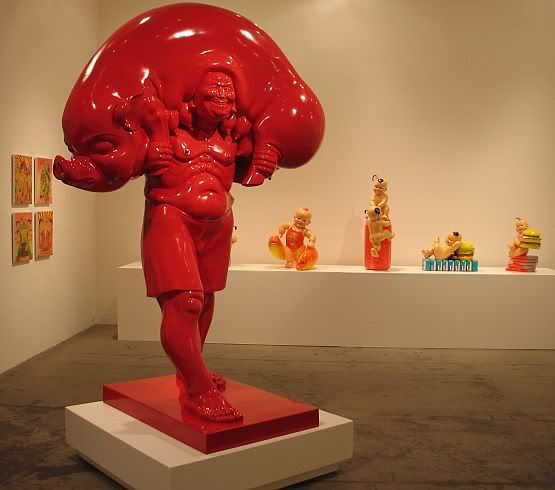 "Happy Life No. 8"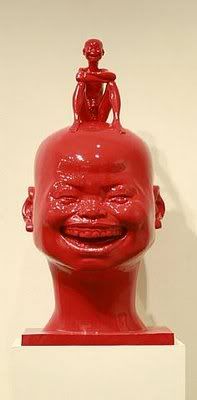 Sunny Boy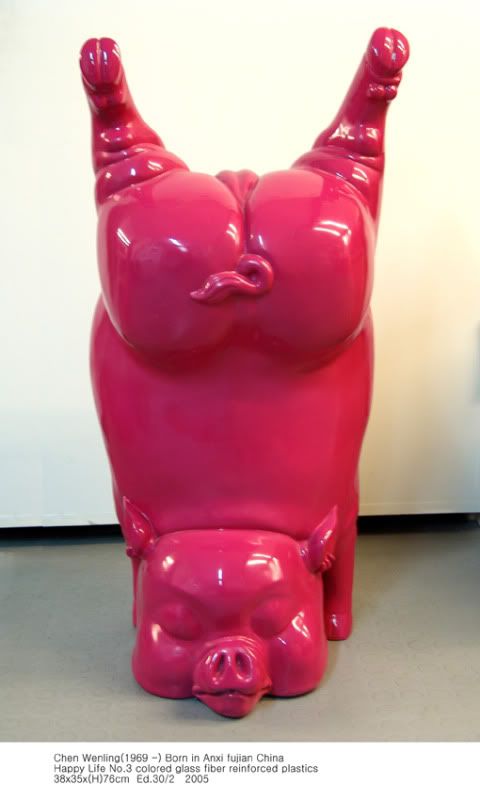 Happy Life No. 3