So, if you watch the sidebar, or my other blog, you might have noticed I have unicorns on the brain. I have noticed that they are enjoying a (somewhat ironic) popular resurgence. The unicorn and its symbolism is rife with opportunities for humour. It is a mixed metaphor incarnate (or not). The unicorn is associated with purity and virginity, and yet has a potentially violent, phallic symbol on its forehead.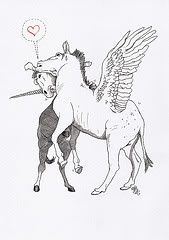 Mythic Equine Romance
by
eight bit
Unicorn with a Unibrow Riding a Unicycle
by
Laser Bread

by SirMitchell on etsy
Sit, boy, sit!
Screenprint by
John Martz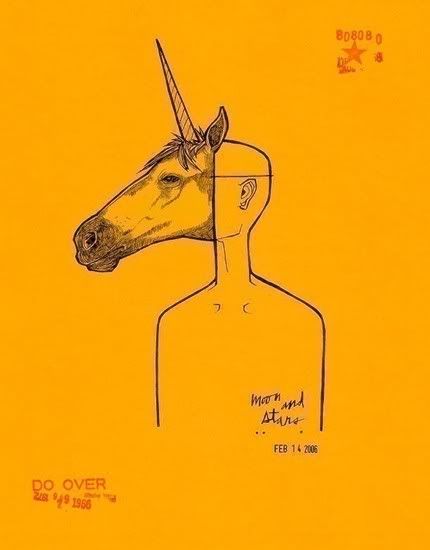 by Matty M. Cipov - matty8080 on etsy
Paint the Cow Pink
by
Joel Cocks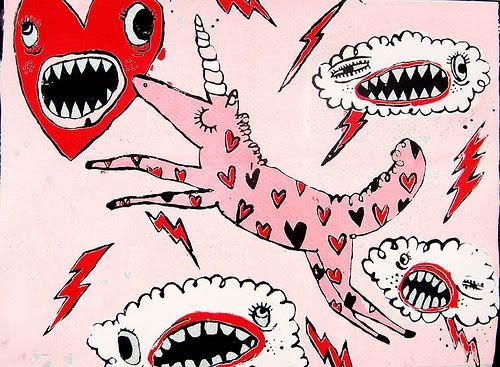 screenprint by
Daniel Guerrero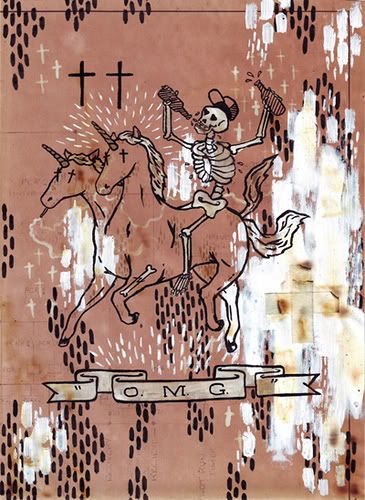 by
Bruce MacKay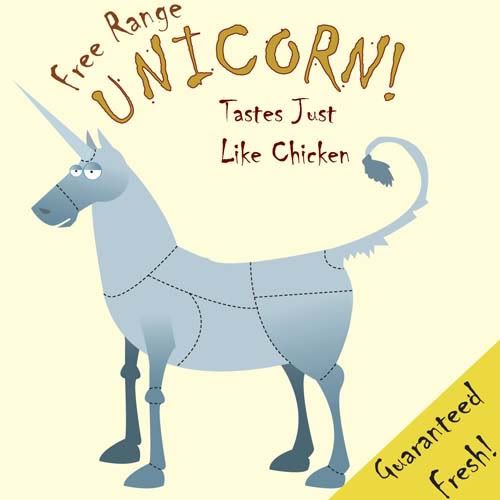 by
seafoodpunch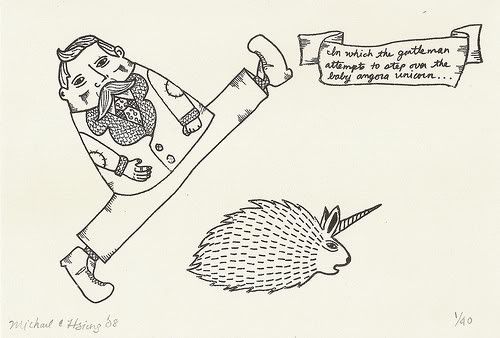 In which the gentleman attemps to step over the baby angora unicorn
by the previously-blogged
Michael C Hsiung
I love this gocco unicorn-narwhal Venn diagram by
ArgyleWhale
: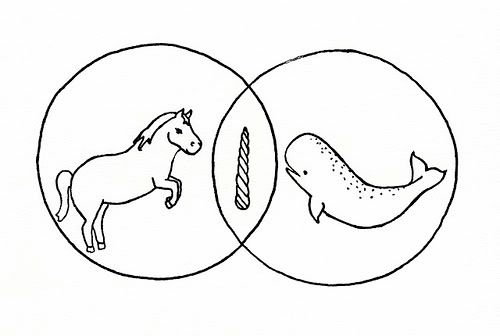 Where do baby unicorns come from?
by
rabbitblast
on etsy.
There are a slew of images of unicorns barfing - yes, barfing - rainbows, of course. This one:
by
nutandbee
on etsy (who also illustrates a unicorn sliding on a rainbow) and this one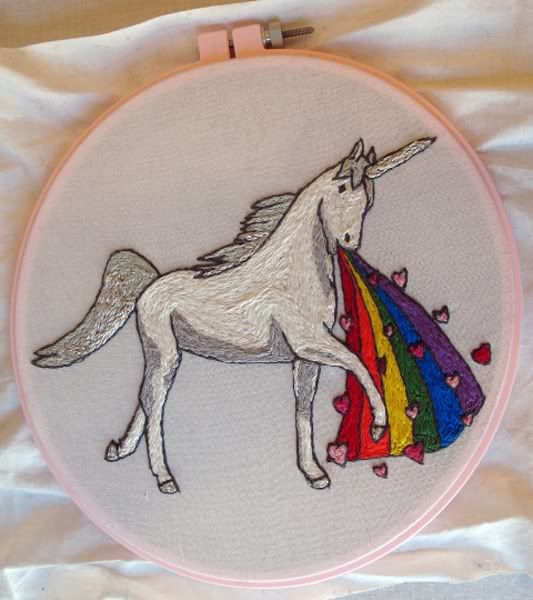 is by
rakka
There are also 3D ironic unicorn allusions, such as the uni-keet by
melabo
on etsy: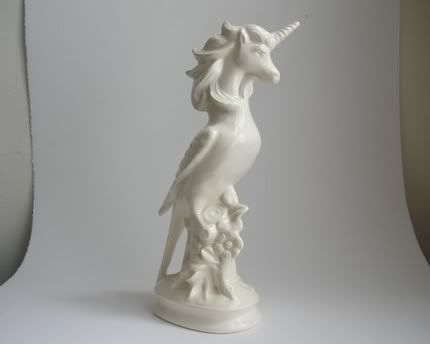 Of course, avoiding the twee, except with tongue planted firmly in cheek, we also acknowledge that unicorns are simply beautiful.

by StudioLyon on etsy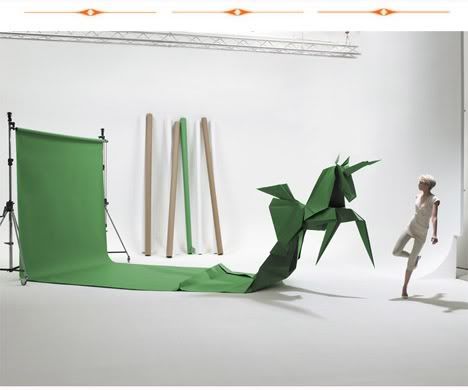 Origami unicorn, by photographer
Grégoire Alexandre
This one is by printmaker Sonia Romero,
sheridesthelion
on etsy, for her lovely alphabet series: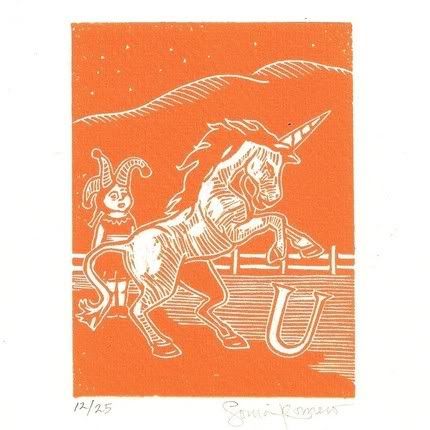 My own take on this theme (
Unicorn Amongst Umbrella
, multimedia):
An older, Deco image, just because: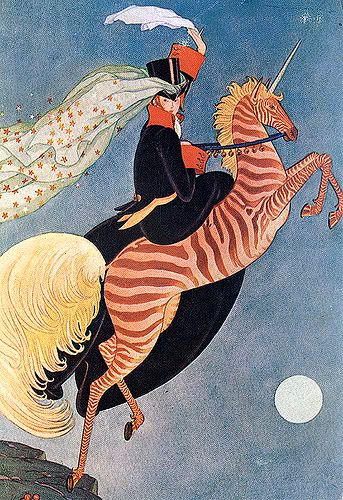 uploaded by
finsbry