Clearly, these are two great things which go great together. Add some fabulous, contemporary printmakers, and you have:
Origami bear, by
Emma Kidd (aka benconservato)
, a gocco print on aqua rice paper which I have now in my home.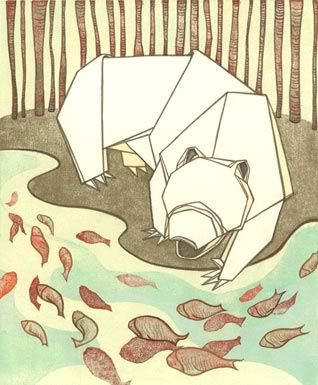 a
woodcut
by
Jing Wei
, 10 x 13
A print I will have to pine for, from afar.
As a printmaker who makes relief prints, and has made a multicolour woodblock print, I am completely blown away by Jing Wei's portfolio. Stay tuned - more on her soon.