dear ada
instroduced me to London-based Glaswegian designer and illustrator
Harriet Russell
. She has a lot of pretty, whimsical screenprints, design, book covers and illustration and more on her webpage. She can't resist a good pun.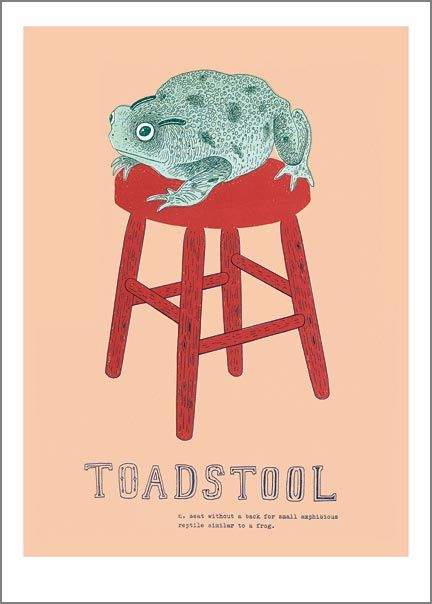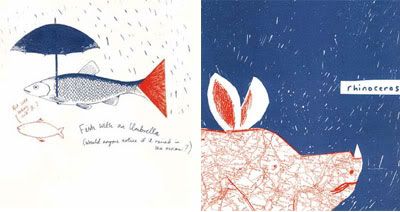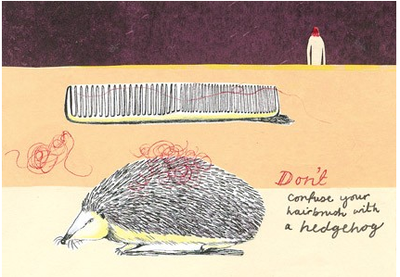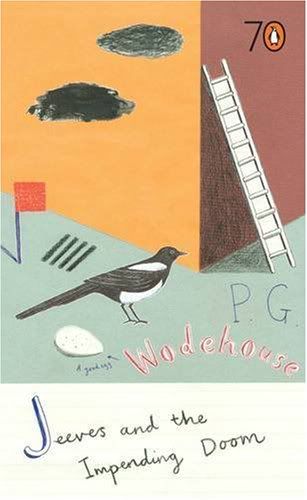 Oh look, a magpie!
Her embellished envelop mailart is delightful. The
Telegraph
reports that she comes by this honestly;
Harriet Russell is only the latest in her family to seek to amaze and befuddle the men and women of the Royal Mail. Her great-great-great grandfather, Henry Ponsonby, was an eminent Victorian - a veteran of the Crimean War, private secretary to the Queen - who also had a hobby of embellishing the envelopes of the letters he sent with whimsical pictures. The addresses would appear as signposts in snowstorms or as huge envelopes shouldered by tiny people.
Obviously, this is a tradition too fabulous to neglect. Her collection of 130 letters, sent to herself, includes addresses in the form of anagrams, crosswords, tests for colour blindness, dot-to-dot puzzles, cartoon and mirror writing. It makes me happy that the Royal Mail appears to have appreciated the joke and risen to the challenge.