Today
Modish
pointed out the delights of artist and illustrator
Kate O'Connor's
embroidered artwork. {
Modish
cites
dear ada
, one fo my favorite art blogs, but somehow, I missed this.} I could go on about the green-ness of using found vintage materials, about the DIY movement and the resurgence of interest in old-fashioned crafts, about reclaiming 'women's work' and textiles, about high and low culture and needlework as art, about beauty in imperfections, about handwriting and typography... but more than anything, this is clearly a woman with an insightful,
au courrant
, kick-ass sense of humour.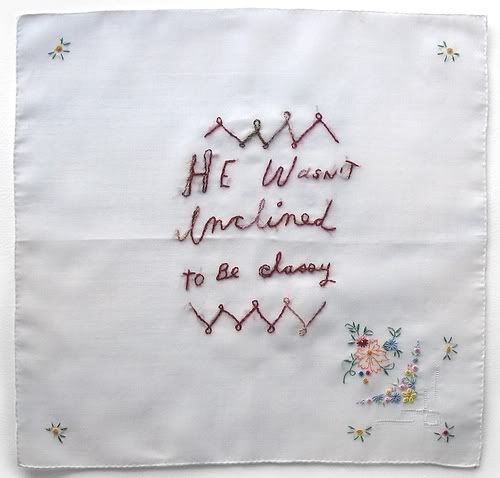 Her work is more varied than what I have shown, so check out her
site
for more and works in other media.